Nuovo utente
Autore del topic
The module is designed to fill your site with movies in automatic mode. Below this article there will be links to download the module and the finished script DataLife Engine 14.0 UTF-8 with the module already installed and configured, which should upload files to the server and run install.php
Module Installation:
Install DataLife Engine 14.0 UTF-8 if you don't have one.
Go to the admin panel, Utilities -> Upload plugin, select the downloaded archive. Installation completed
Module settings:
Other modules ->
Automatic Movie Import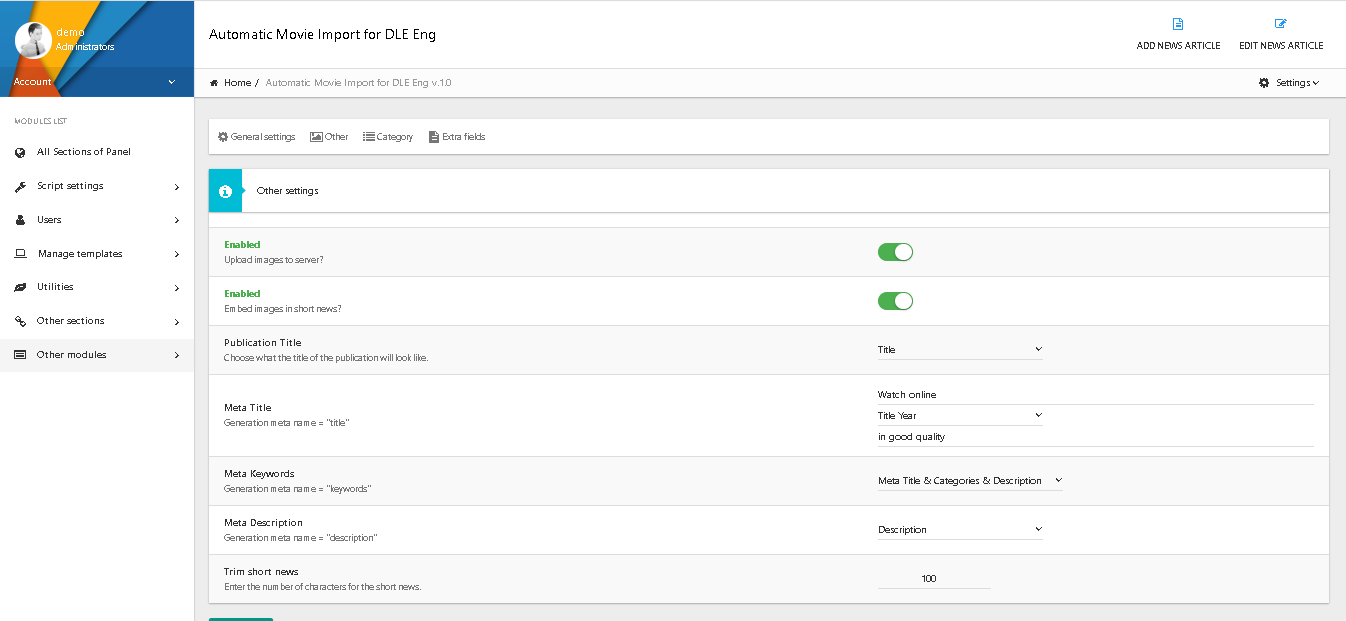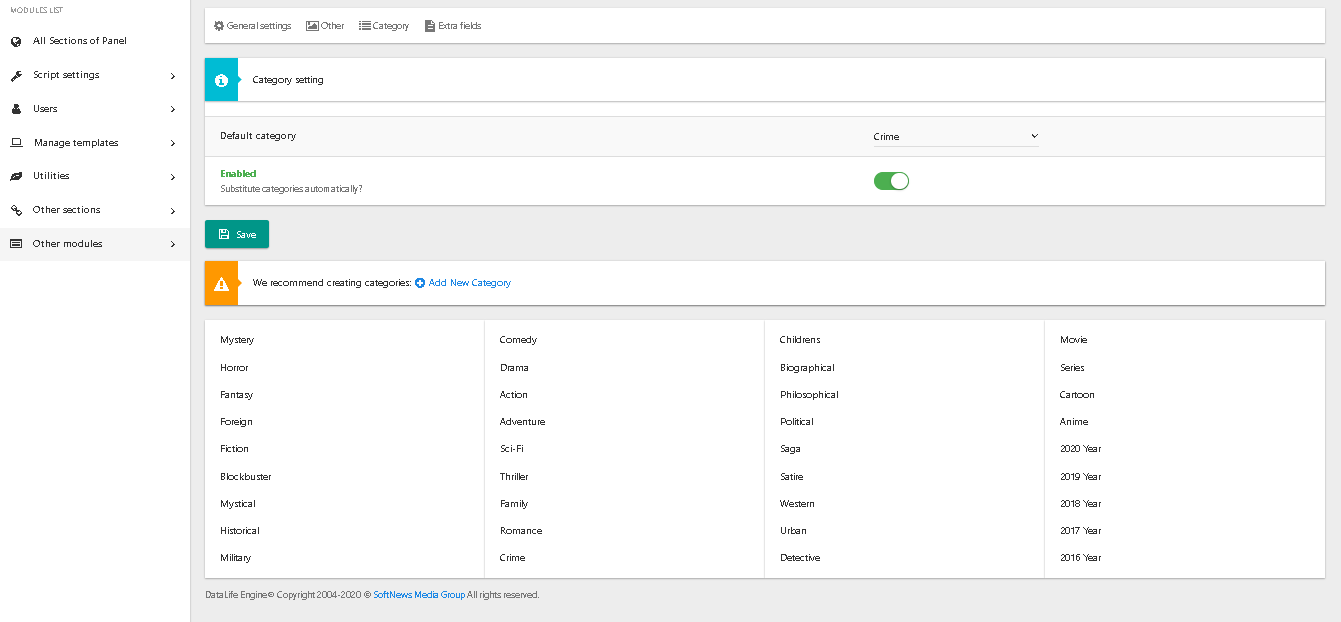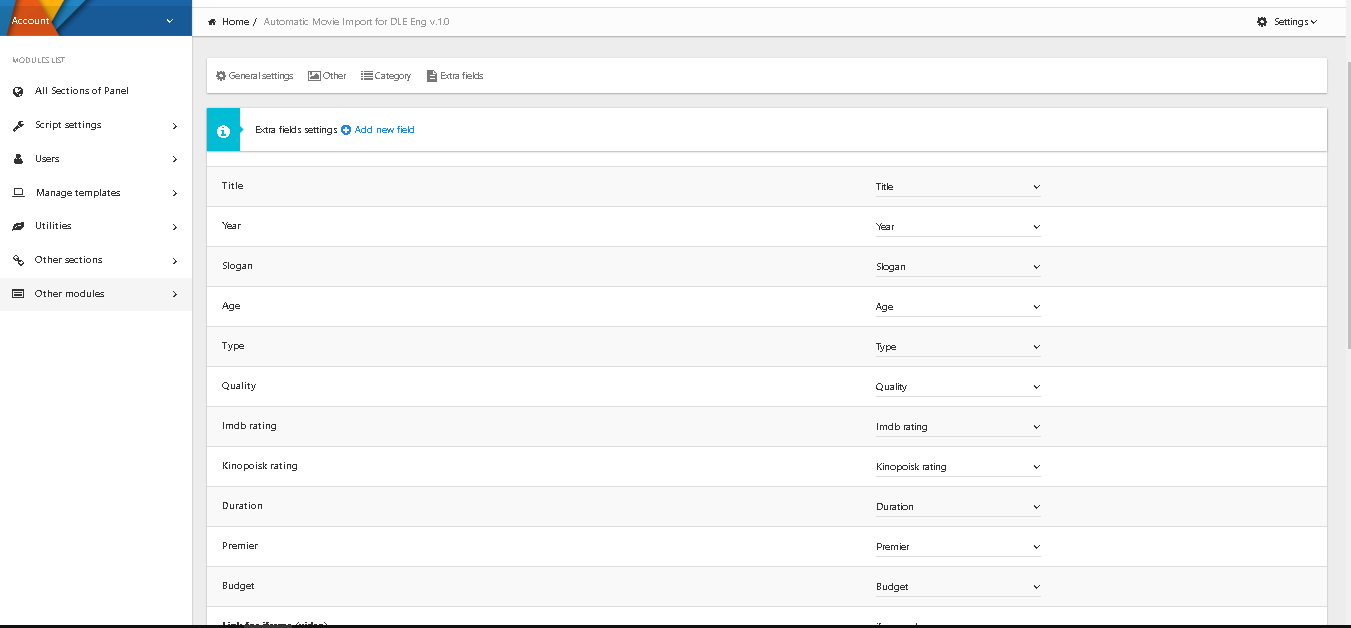 Module:

DLE 14.0 UTF-8 nulled script with the module installed:
Demo:
login: test
password: testtest
Each visit launches the /engine/ajax/automatic_movie.php file, depending on the settings, a new publication is added or a pause occurs, the process can be monitored in the developer's console.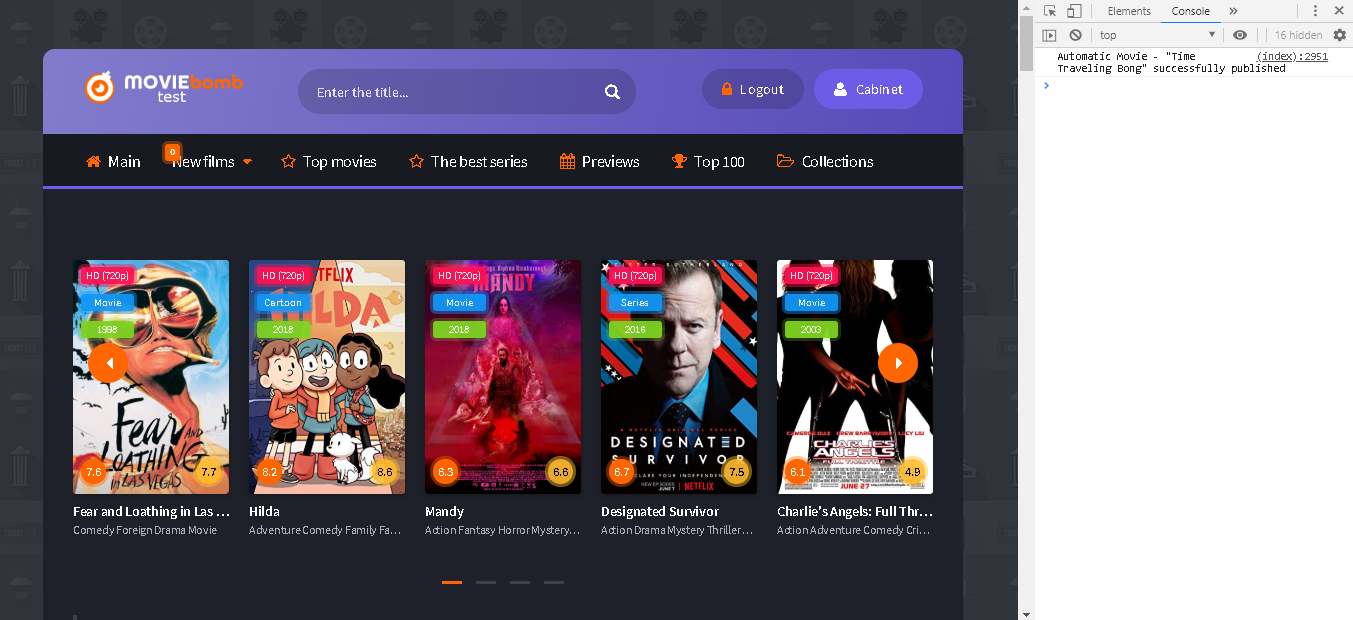 If you do not want to wait for a real visit to the site, add the file in your_site.com/engine/ajax/automatic_movie.php to the cron scheduler.
Voice acting in the player, posters and other materials in English.